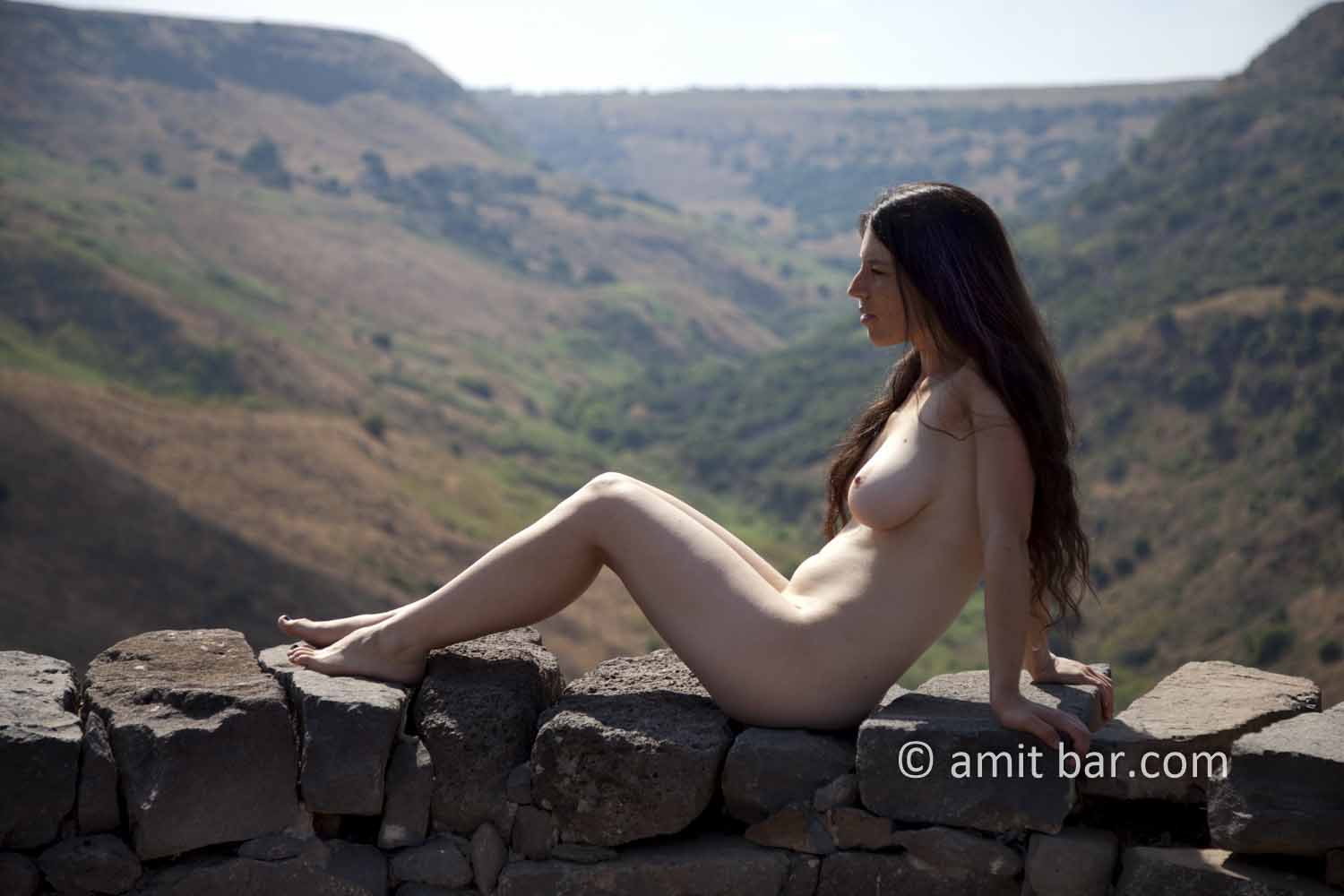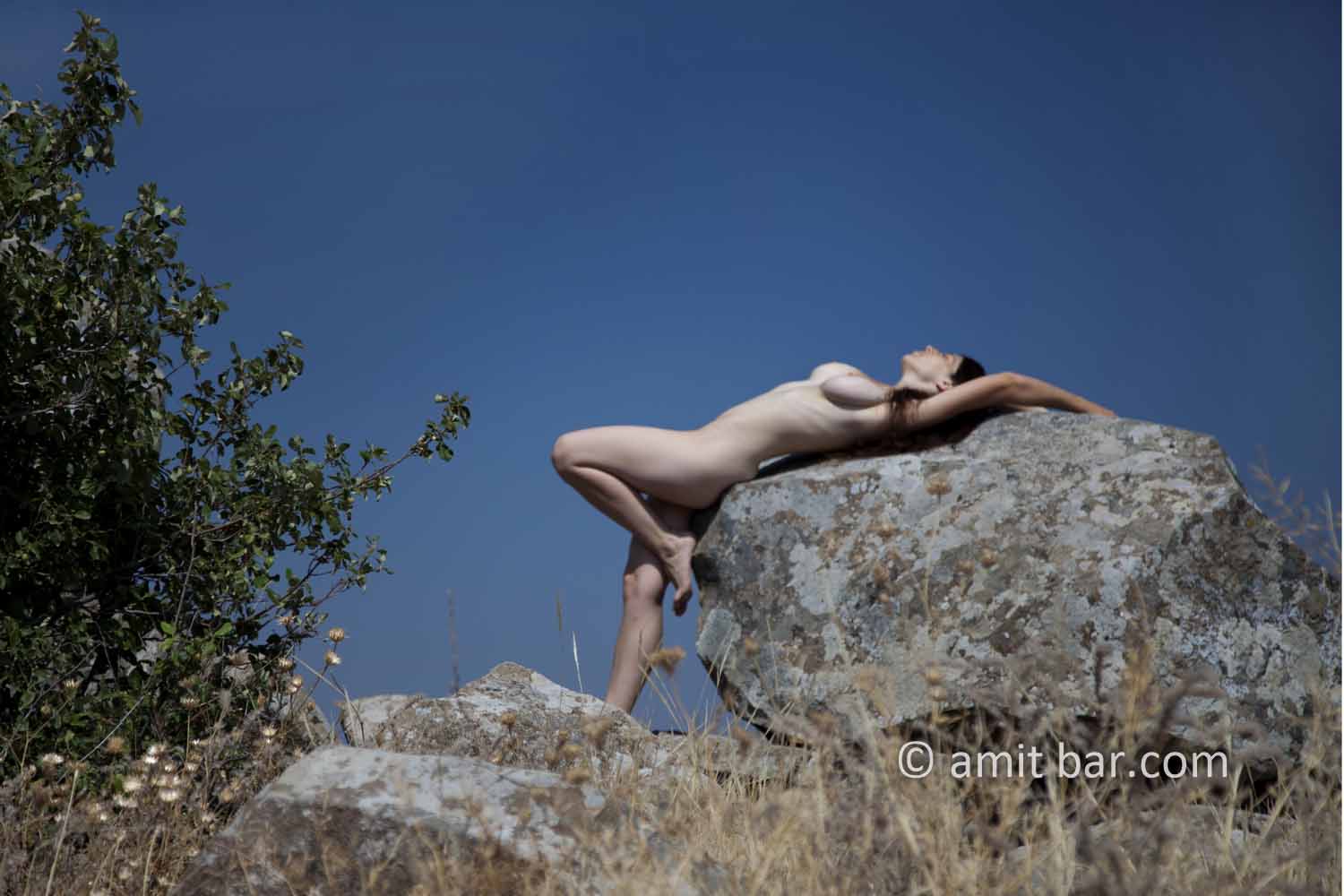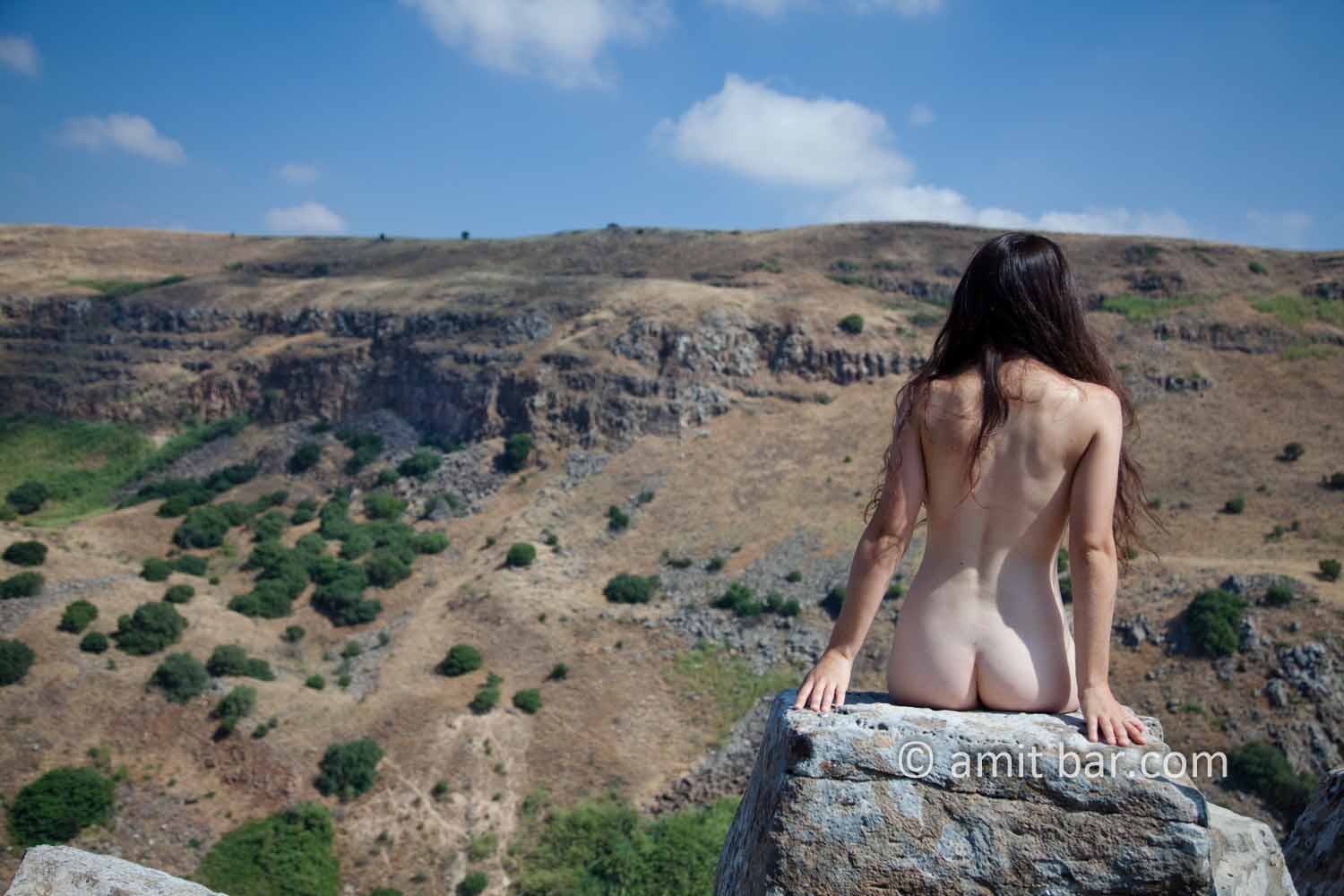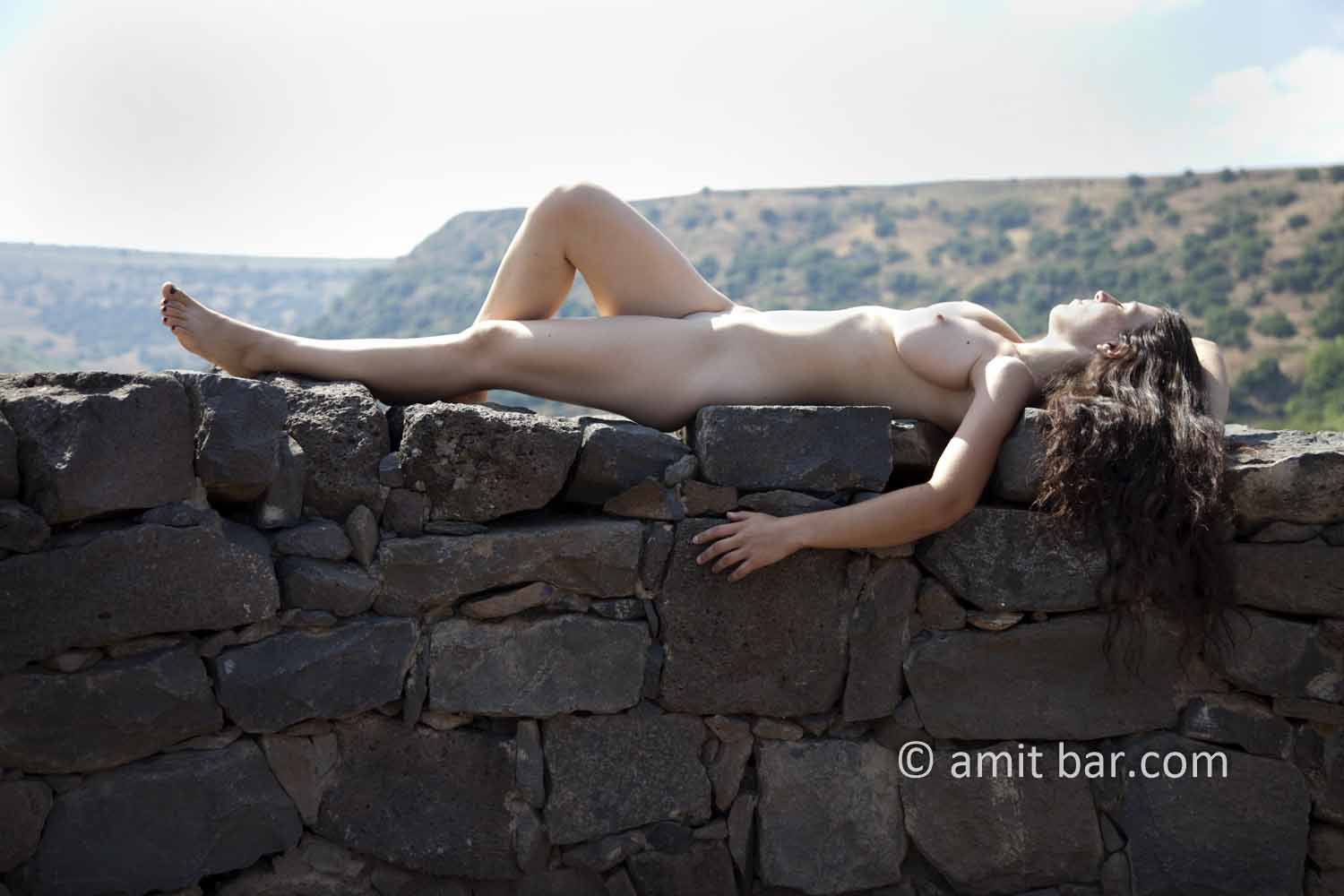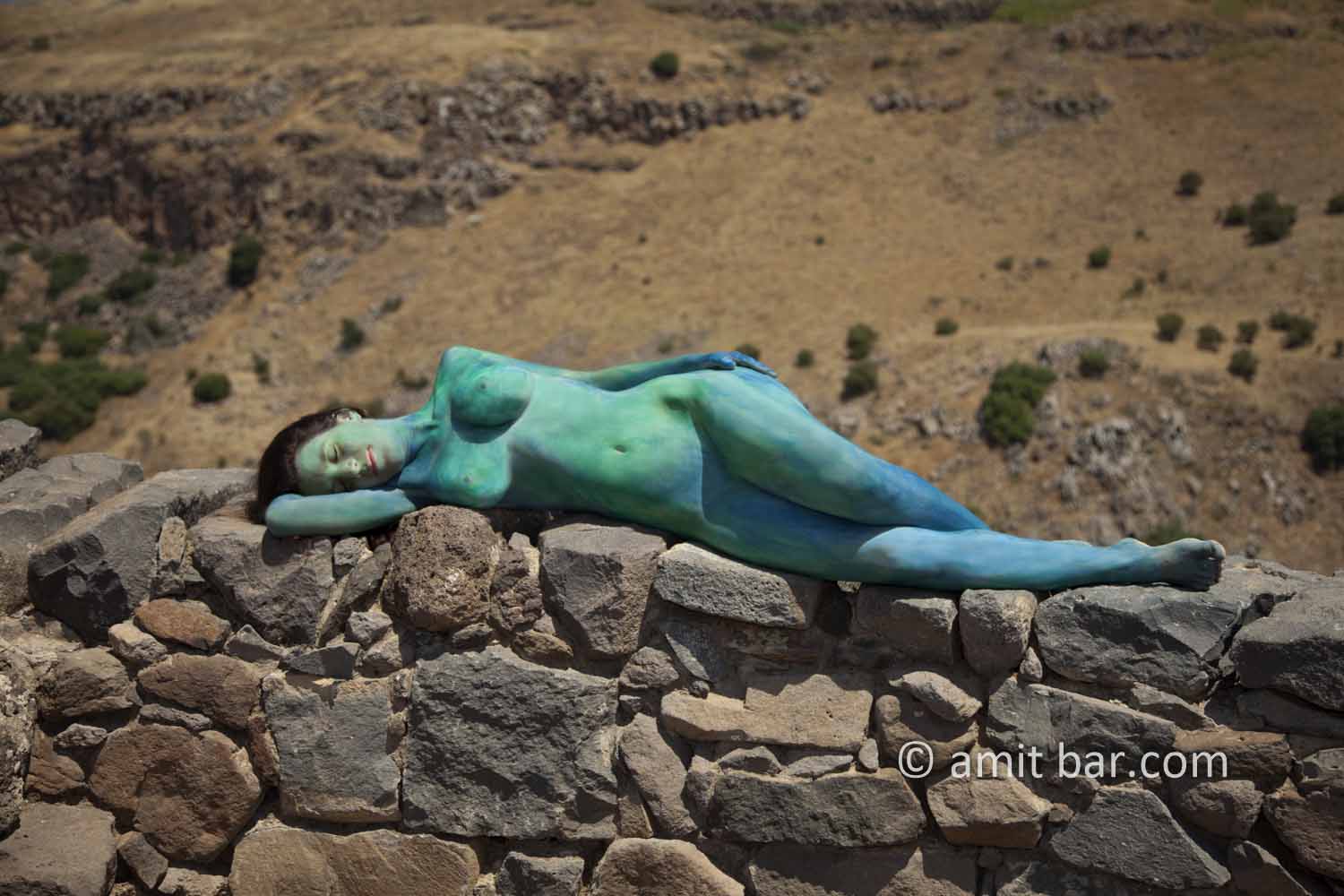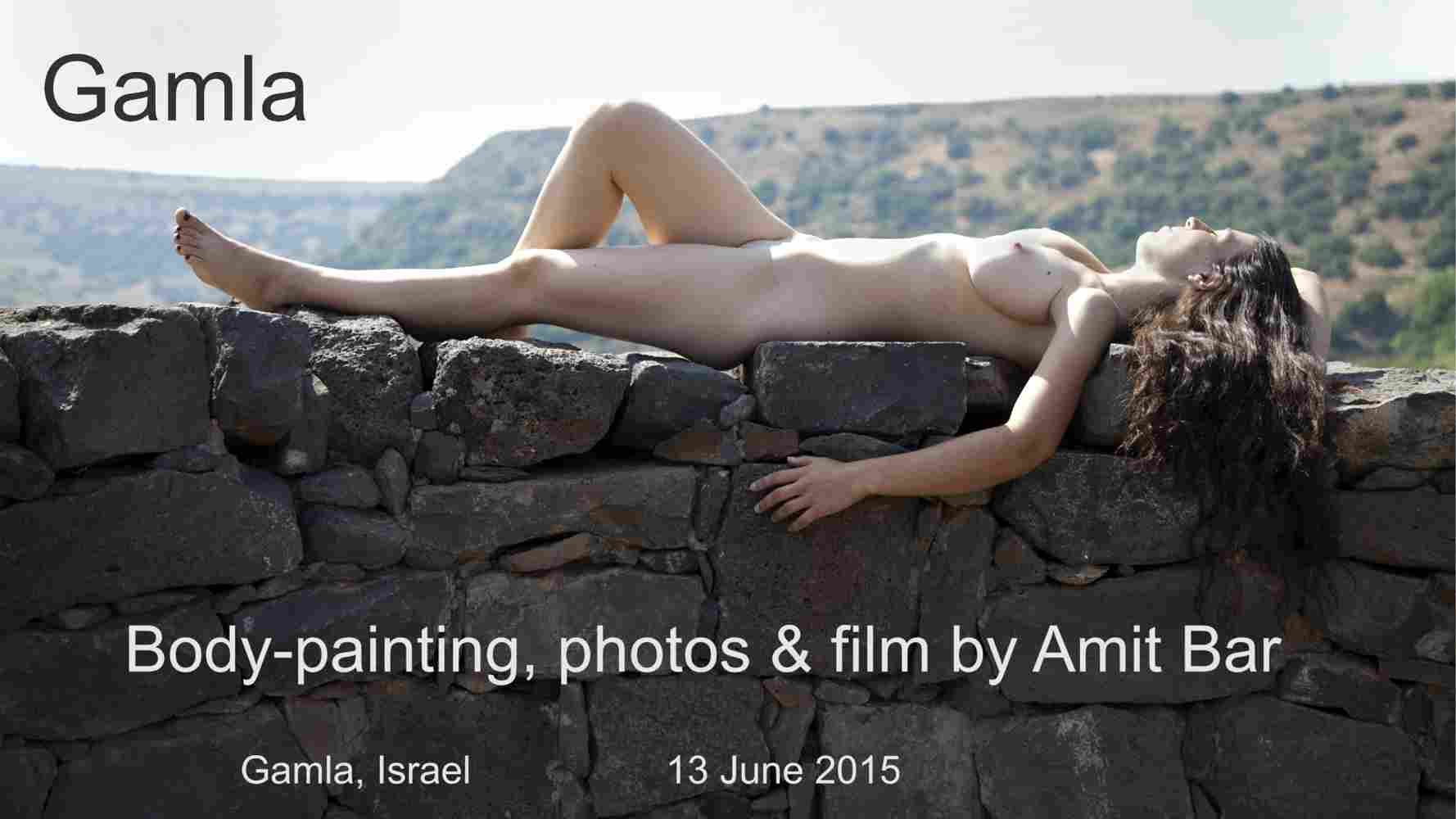 Gamla
---
Photo 1-4: Nude model at Gamla fortress
Photo 5: Body-painted model at the Gamla fortress in Israel.
Video: Gamla was an ancient Jewish city on the the Golan Heights. The site of a Roman siege during the Great Revolt of the 1st century CE, Gamla is a symbol of heroism for the modern state of Israel and an important historical and archaeological site (Wikipedia).
It took almost two thousand years, but now we are back there again.