Workshops
---
I give lessons in portrait & figure photography in to limited groups of three to four participants. The workshops are held on the weekends in my studio in Doetinchem, The Netherlands. During warmer weather I also hold outdoor works.
The workshops are suitable for beginner and advanced photographers alike. A combined workshop takes 5 hours and half and includes lunch. View a registration of the last workshops at: https://vimeo.com/312804630
You can register as a participant for one or more of the workshops via the form below, or ask further questions using the same form. After I receive your registration, I will send you a confirmation and further details about the workshop. Nevertheless, I can only add you to the participant list  after receiving your payment. You will be fully refunded if not enough participants register.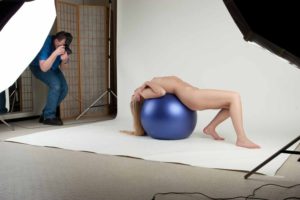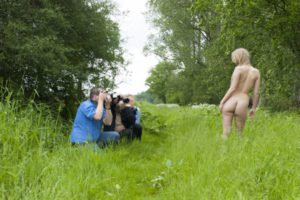 It is also possible to participate in a body-painting workshop with a hired model or as a couple, where you and your partner are the only participants. In this case, instead of painting a model, you will paint each other. The date should be agreed upon.
Tailored advice:
Do you need personal advice on your photos and photography? That is possible via a personal meeting, e-mail, phone or Skype. Please contact me for more details about your options and the price.
Next workshop:
The next workshop will contain portrait session in the morning and a figure session after lunch. It will be held in the nature on Sunday, 17 November 2019. Please register yourself now for one or more the workshops on the form below.
At the moment there is no Body-painting workshop planned. I can make a new date for this on request and by sufficient interest of participants.
Prices:
The price is 80 Euro for the portrait workshop, 90 Euro for the figure-workshop, 160 Euro for the combined portrait and figure photo-lessons and 120 Euro for a body-painting lesson.
The price includes the lesson itself, hiring a model, renting the studio, using studio equipment and (if applicable) body-painting materials, as well as lunch.